Quality Control
Shin Nan's products satisfy various manufacturing specifications and customer requirements. We adopt advanced inspection equipment to ensure product quality and quickly obtain the immediate quality status of the production line. All the unfavorable factors will be detected and eliminated so that the products are completely in control. Complete quality management is performed from the raw material approach, milling water composition adjustment, centrifugal casting, heat treatment, mechanical processing and final inspection of finishing products.
---
1.After the raw materials are imported, they are inspected and stored in the indoor storage to prevent from bad weather conditions. The inspection report will be used as a reference for accurate chemical composition. The raw material is melted into milling water by an automatic batching system. It is sampled once a day and sent to the laboratory. The spectral spectrometer is used to check the milling water and analyze the chemical compositions to achieve the best chemical composition for producingspheroidal graphite cast iron.
---
2.The milling water is stored in the holding furnace, and the sampling and analysis are performed every hour to make sure that the milling water meets the processing standard. After measuring the temperature, every pot of milling water will be sent to the lab for spheroidization treatment within 15 minutes. Analysis and inspection will be conducted to check on the quality after the treatment. The analyzed data of the milling water is immediately presented on the electronic board for the operators to view at all times.
---
3.The water-cooled centrifugal casting quality tube has a beautiful appearance and accurate scale. Before the heat treatment, the metallographic structure is analyzed in preparation for the heat treatment conditions. After the heat treatment, the dimensional measurement and re-sampling were performed to confirm the heat treatment effect.
---
4.When a straight pipe is processed, the reserved length on the tail is taken for tests on pressure, tensile strength, elongation, hardness, etc., to make sure the pipe body is in compliance with the standard. Straight pipe processing is carried out to remove debris and burrs, and also perform roundness correction, size determination, and hydraulic test.
---
5.The cement lining is operated by high-speed centrifugation so that the cement is evenly attached to the inner wall of the pipe and form a uniform lining. The external coating is added according to customers' requirements. After checking the size and appearance of the lining, the finished product will be put into stock.
---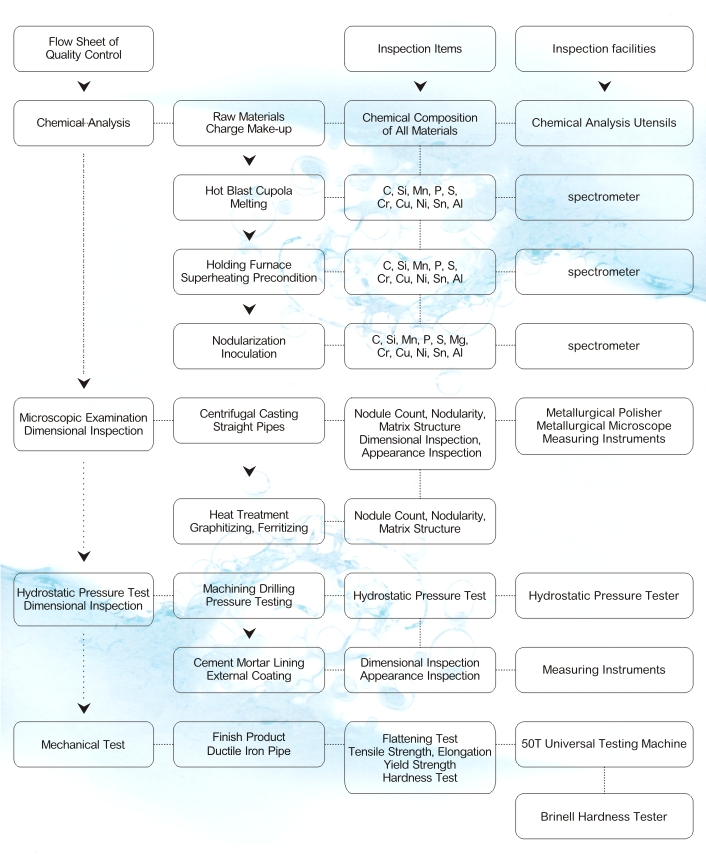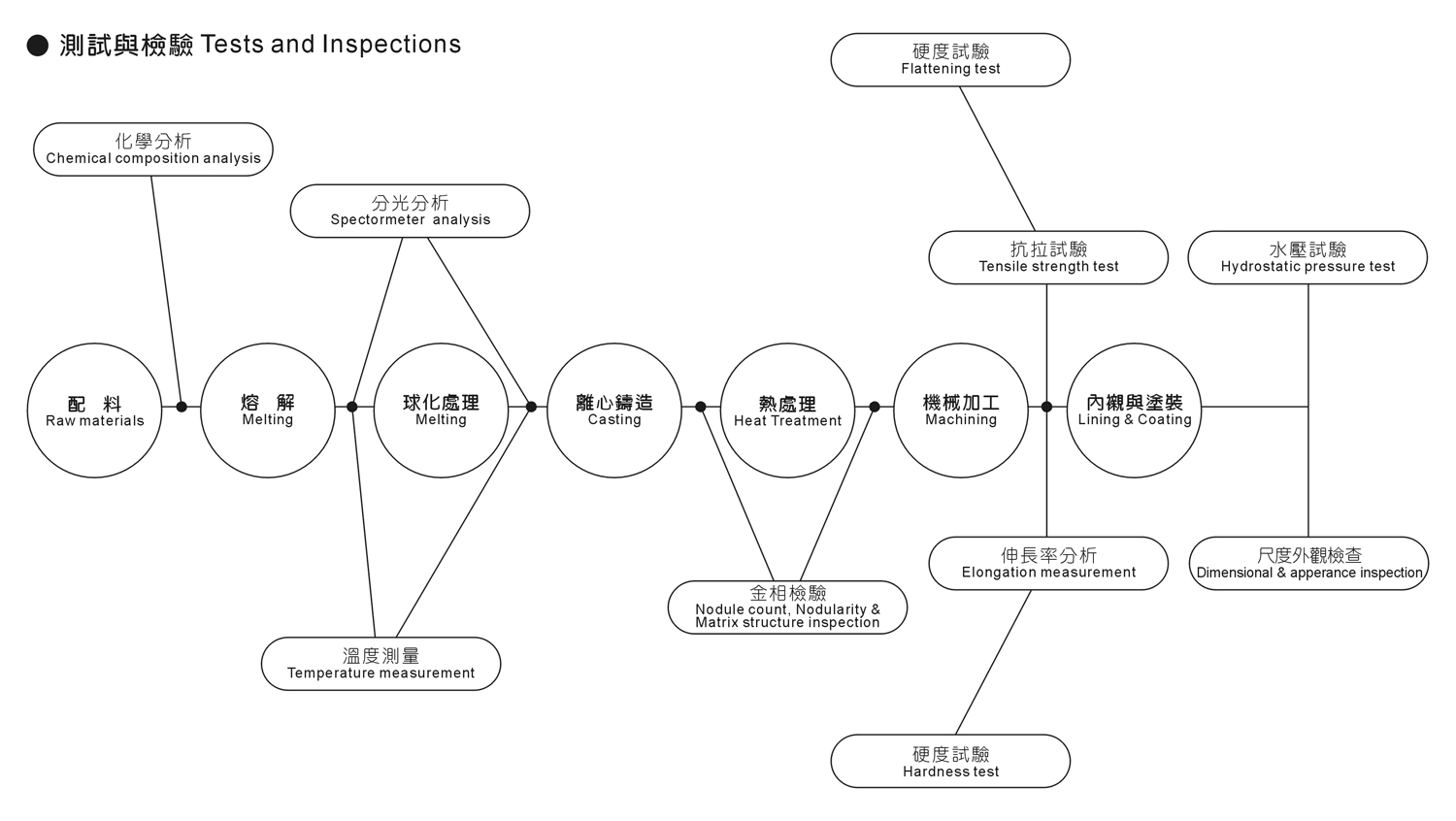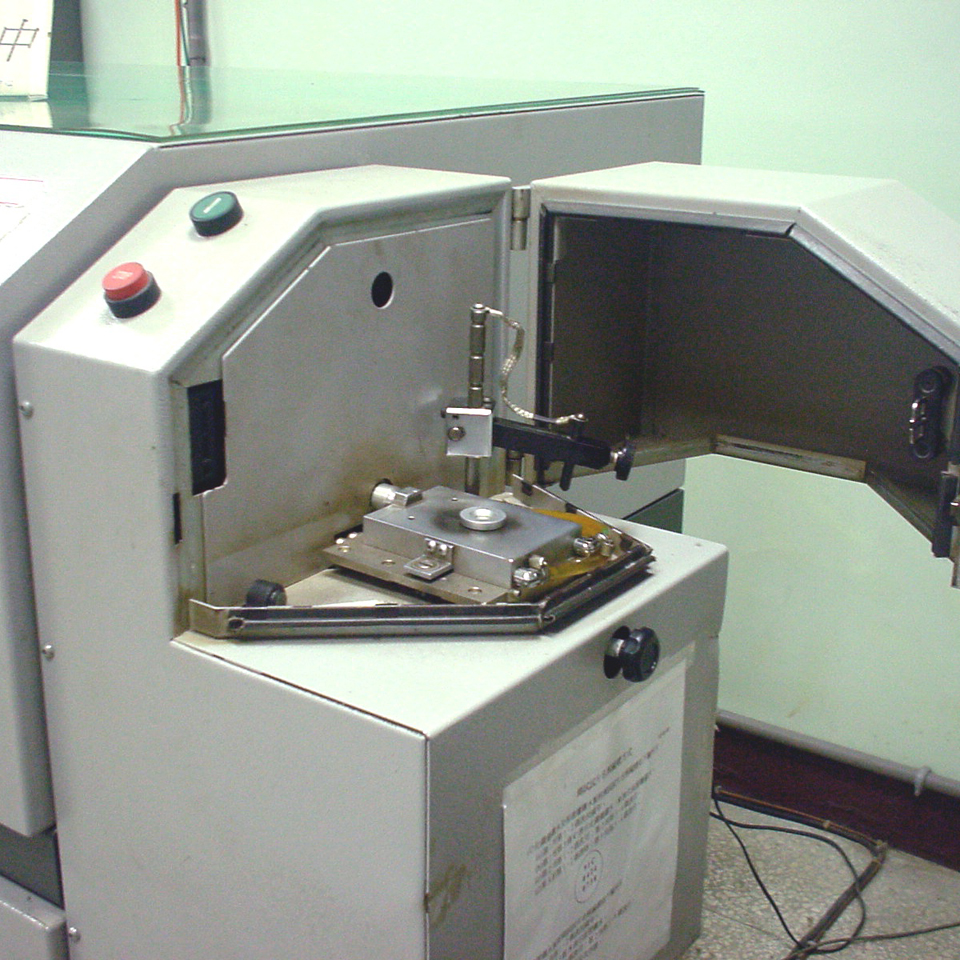 Spectrometer Quanto-Recorder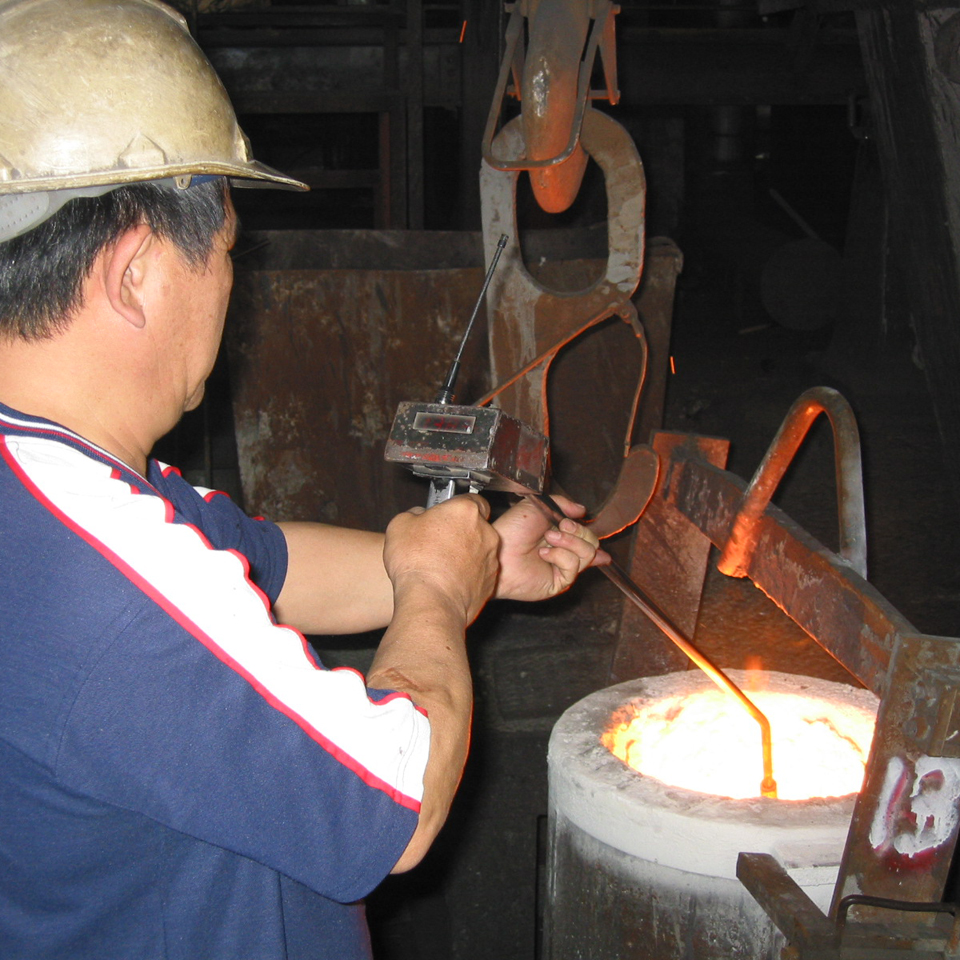 Temperature measurement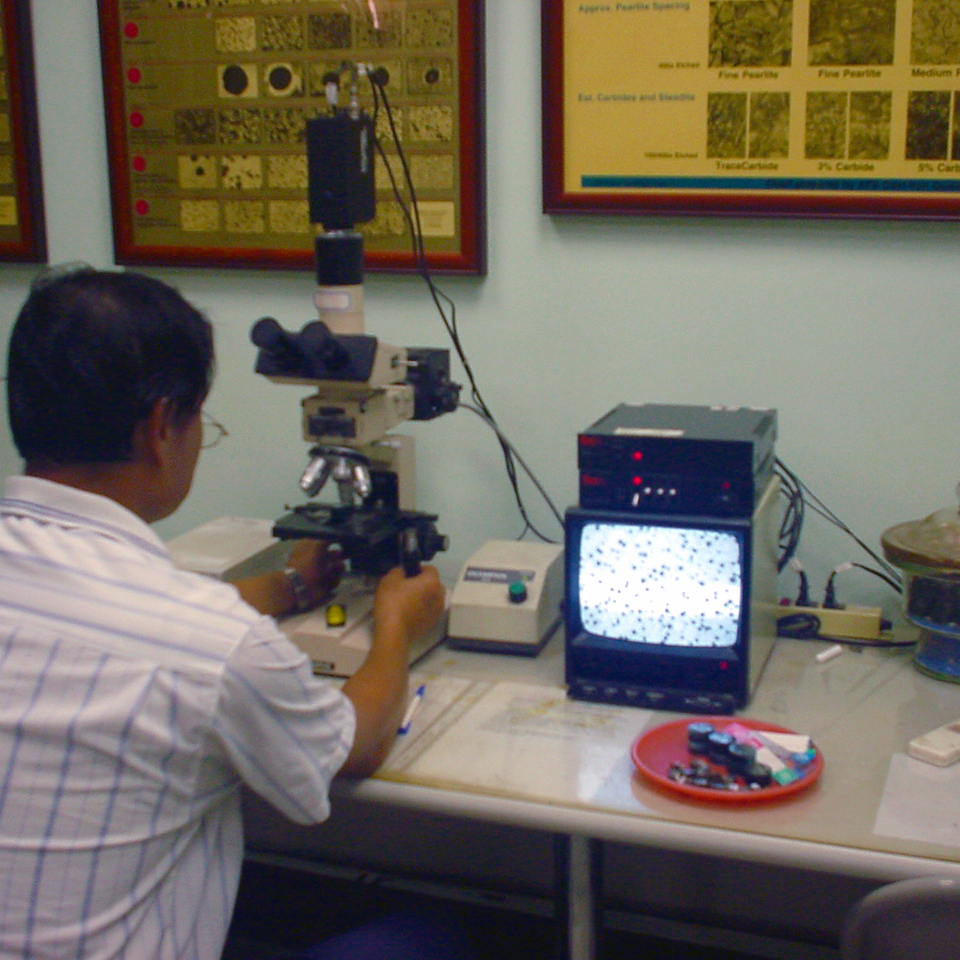 Microscopic Examination
Hydrostatic Pressure Test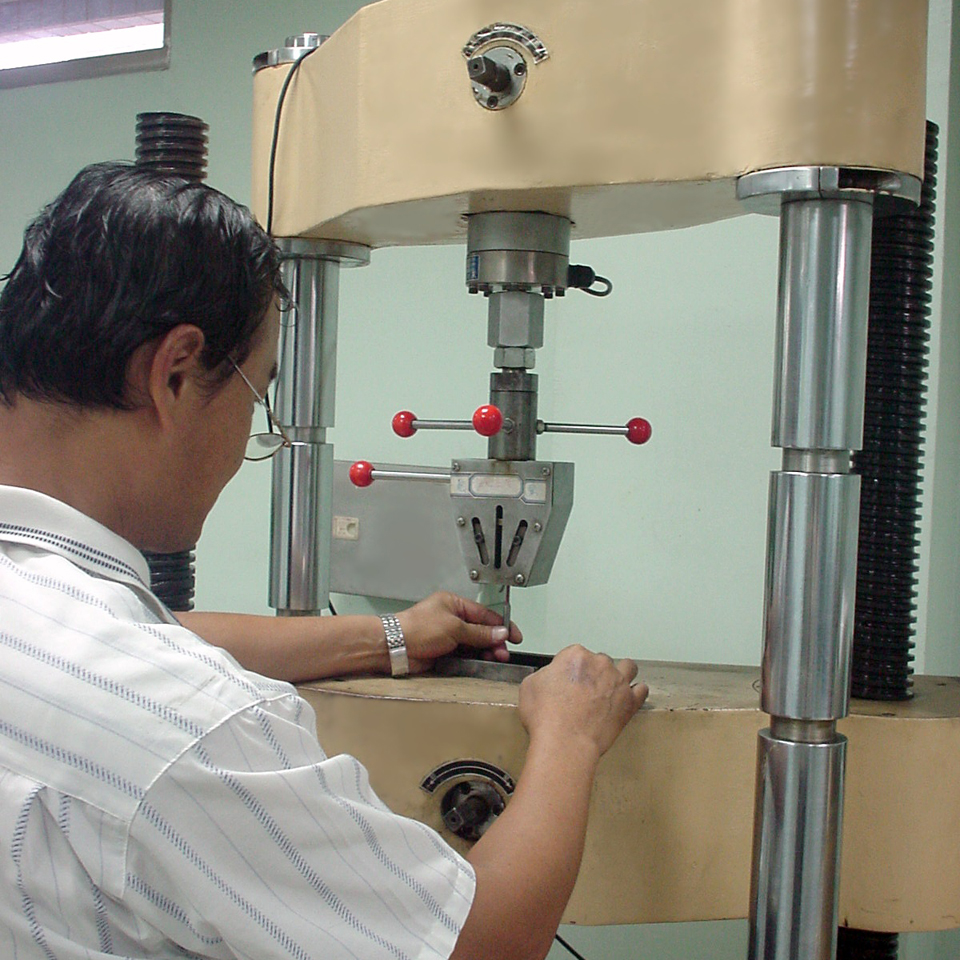 Tensile Strength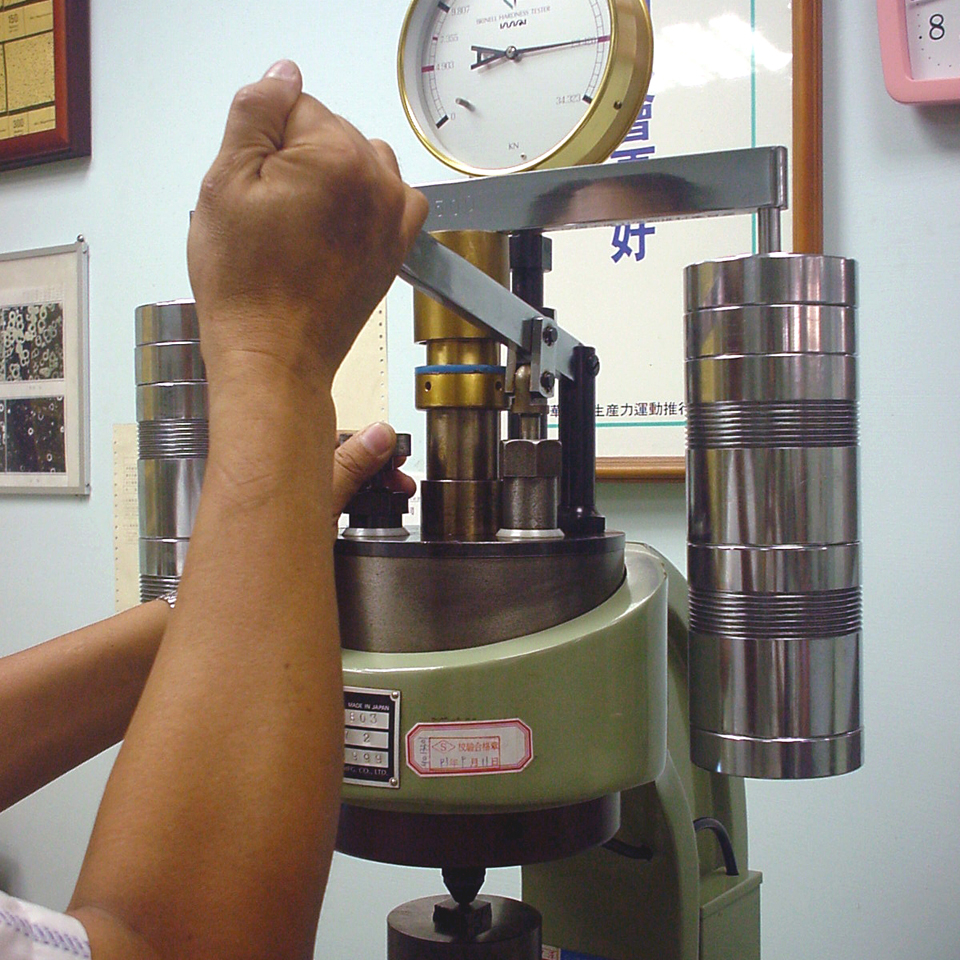 Hardness test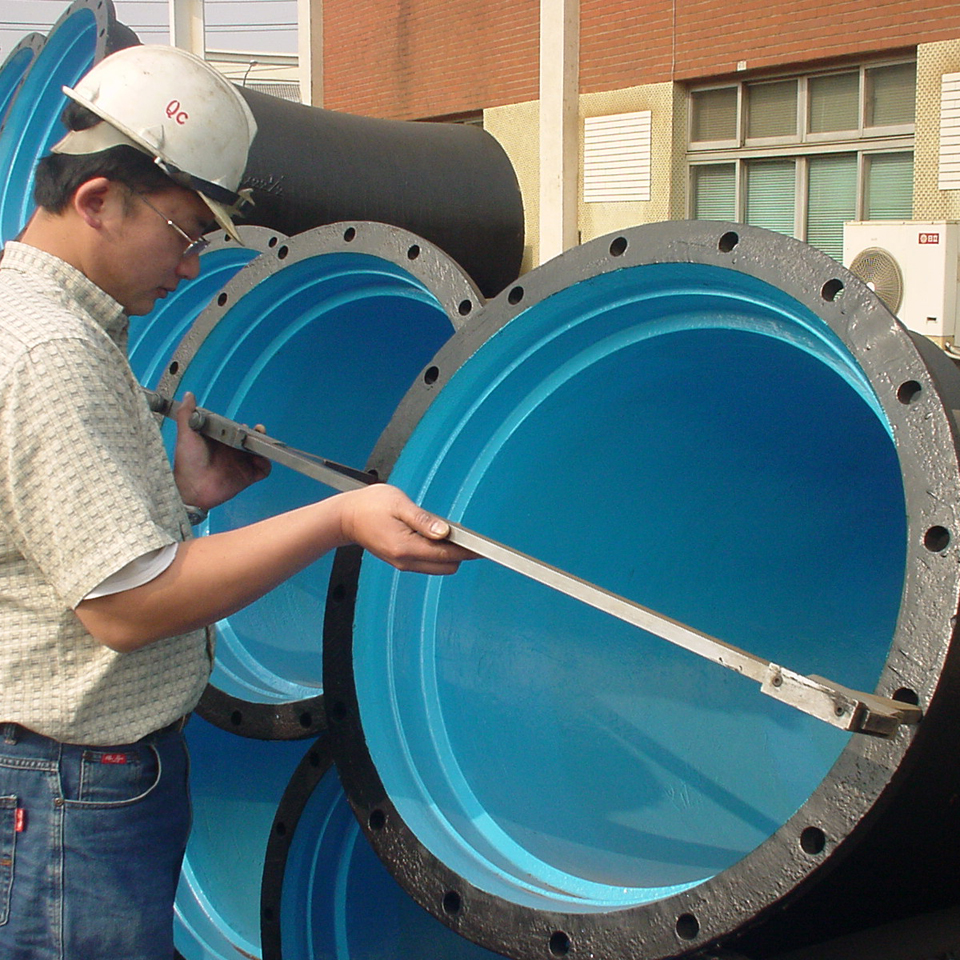 Dimensional & appearance inspection